Affinus CTO Dan Probert talks BizTalk to Azure migration in new webinar series
by Liz Ruffles
Affinus CTO, Dan Probert features in the new Azure Integration Group webinar series which focuses on the recent developments in the BizTalk to Azure migration space.
The six part webinar series sees Dan go head-to-head with Dr. Andrew Rivers, Director at 345 Technology, to discuss the very latest product developments in BizTalk to Azure migration from Microsoft and the impact of these changes have on the systems we recognise today. During the series, the two leading global experts will discuss the new BizTalk Migrator tool, announced by Microsoft at Integrate2020 in June. Episodes include deep dives into what BizTalk Apps will look like once migrated to Azure and building Logic Apps.
In the first episode, titled 'What we know about Microsoft's BizTalk Migrator tool so far' sees Dan and Andrew provide an overview of new product, which is due for release in Autumn 2020, and walks you through the announcement and what it means for you and/or your clients.
EPISODE 1: WHAT DO WE KNOW ABOUT MICROSOFT'S BIZTALK MIGRATOR SO FAR?
 17th July 2020
Microsoft's announcement of the BizTalk Migrator has heated up the whole topic of Integration Modernisation and migrating from BizTalk to Azure Integration Services.  In this webinar Andrew is joined by Dan Probert, CTO of Affinus and world-leader in this field, to go through the Microsoft announcement and analyse what this means for you.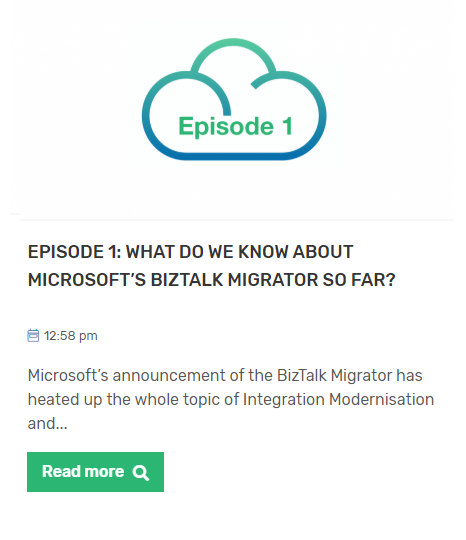 To view the first episode of the series, or register for future episodes, visit www.azureintergationgroup.com.
Previous Post
Back to Blog
Next Post